The "blog" section allows you to display text and images from your recent blog posts. You can add up to 6 "blog post blocks"
Spacing from top
To change the spacing between the content grid and bottom part of the banner click on the "pixel" dropdown to choose how much space you want. You can select from 0px – 100px
Spacing from bottom
Select the "pixel" dropdown to choose how much space you want in the space from the bottom of the content grid. You can select from 0px – 100px
Heading label
Include a "heading" using the provided text field.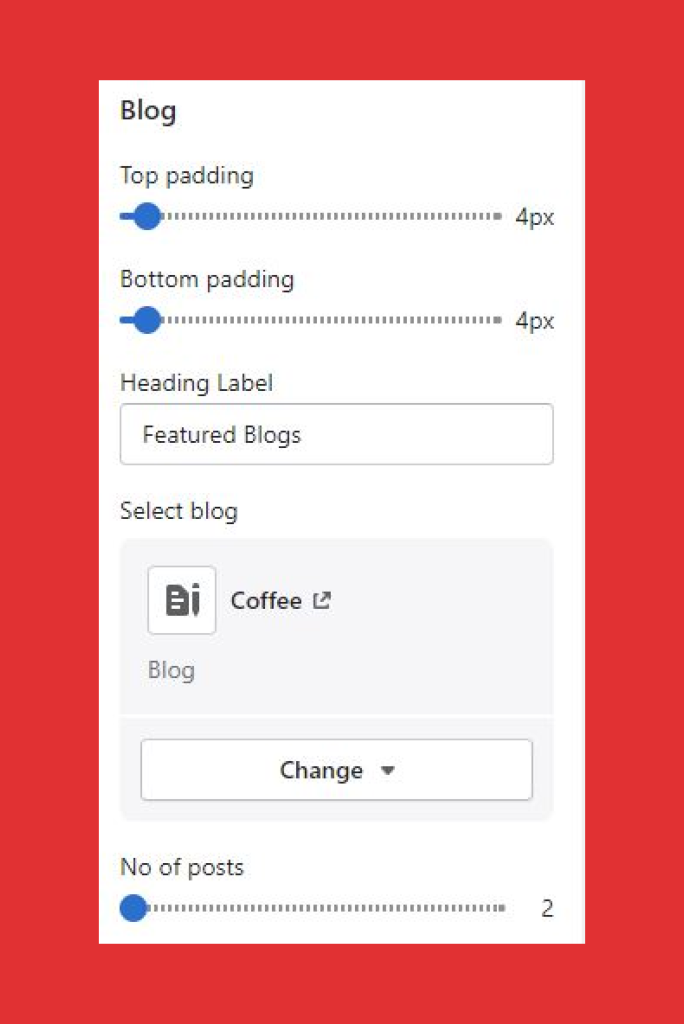 Select blog
Assign the blog post you wish to feature in the homepage in the blog section by clicking on "select blog." You can choose to maintain a single blog, but it will be impactful for your customers and your store to have multiple posts with categorized information, for example, tutorials, tips, customer testimonials, stories and more.
You can use the scrollbar to select the number of posts you want to display. You can add up to 6 posts in the blog section.
Was this post helpful?
Let us know if you liked the post. That's the only way we can improve.